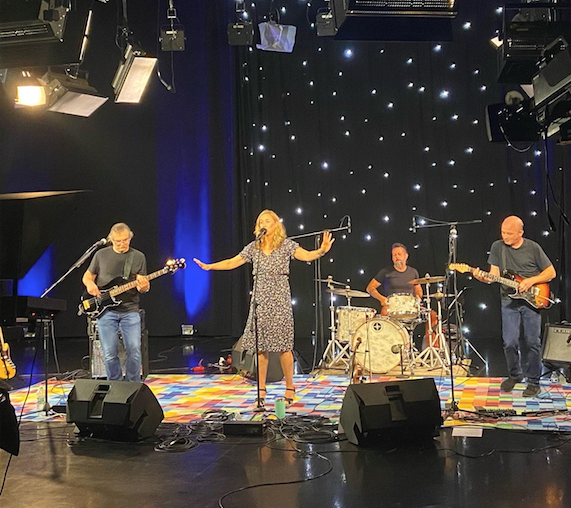 For several years now, I've been the producer for the PBS Summer Jam, a ten-day series of live music for children and families.
We just wrapped up this year's lineup of incredible performances. The children's music genre is exploding—there are so many incredible artists that we had a hard time choosing—and the array of shows we ended up with was amazing: songs from South Asia, folk tunes from Latin America, hip hop & soul music, raps and rhymes from East Asia, and more. 
(Of course my band and I played too, adding our unique blend of music, movement & mindfulness!) 
The shows were also aired on live TV, to 2.4 million households in the PA/NJ/NY area. It rocked! 
Live music is amazing for kids. It's a shared social experience that's beneficial for their development in tons of ways: it helps them develop their listening skills, as they focus on processing song lyrics floating on a melody; as well as their motor skills, as they engage with the rhythms and beats they hear. 
Many young children, when listening to music on devices, don't really have an understanding that actual people are creating the magical sounds they're hearing! Seeing the performances on real instruments with their own eyes can be a very powerful experience for them, one that many kids will recreate in their play. 
And, it's been shown by numerous studies that kids who are actively involved in music are better able to focus and do better in school than those who aren't. 
So, can you get the kids to a concert before summer's end? (Safely, of course.) I hope so! 
If not, here's the next best thing: you can watch the replays of all ten fabulous Summer Jam shows right here!