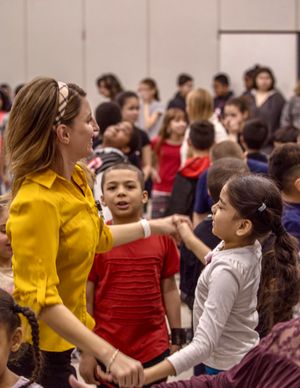 Photo by Hilary Murphy
 
Every school assembly, before my band and I sing my song "Gotta Lotta Happy," I talk about gratitude. I tell them who I'm grateful for every day: TEACHERS.  
I ask the hundreds of students crowded in the gym/cafeteria/all-purpose room (yes, this is pre-covid) to find their teachers, who are usually standing at the edges of the room, and give them a smile.   
(I say, "Keep your feet where they are, and with your eyes, find your teacher's eyes." I learned the hard way to be very careful with my language, otherwise you have hundreds of kids running around the gym looking for their teachers—bedlam.)  
Then I slowly count to three, and we say all together, at the top of our lungs, "THANK YOU, TEACHERS!!"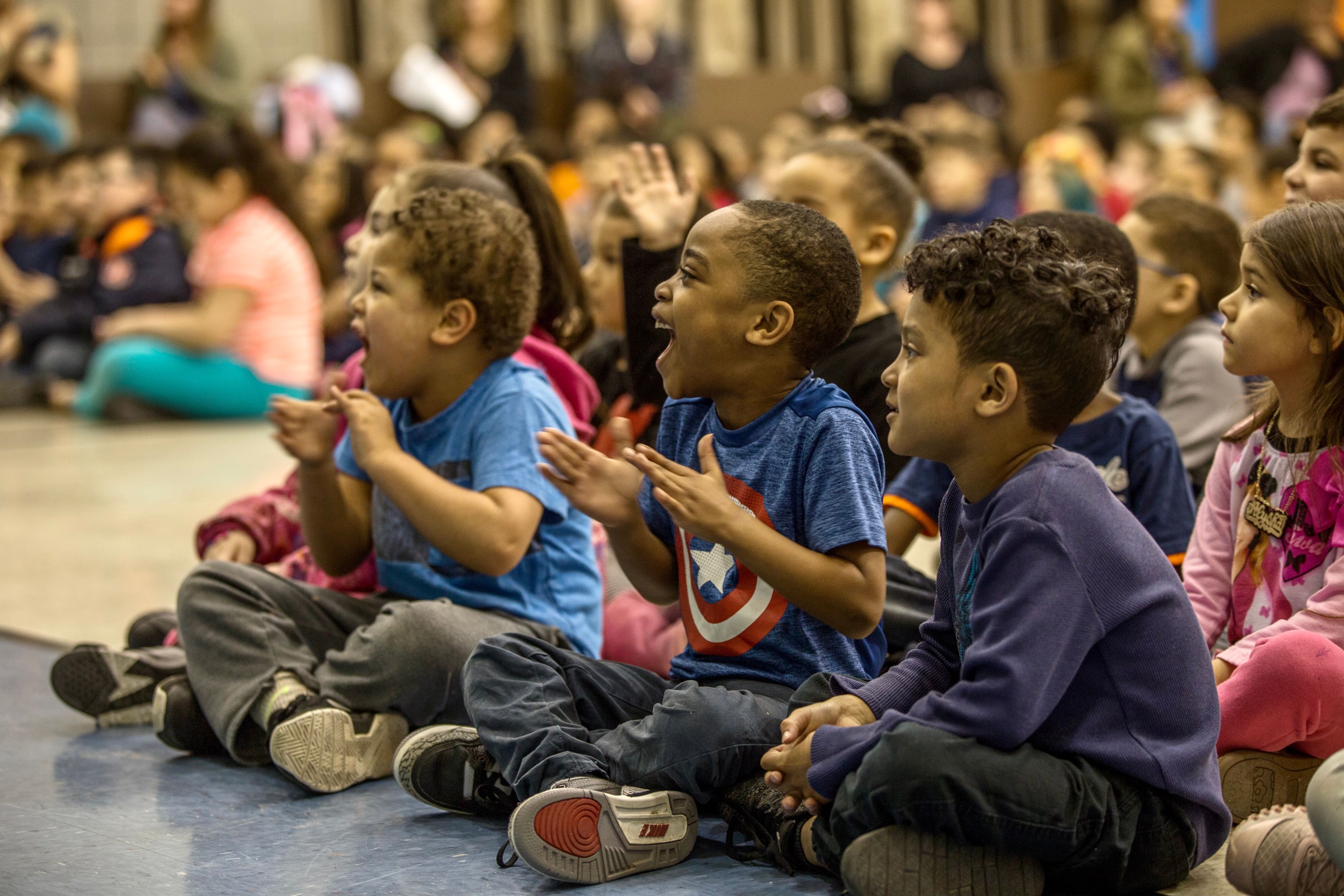 Photo by Hilary Murphy
 
It's my favorite moment in our school show. The teachers' faces just light up at being thanked in this unexpected and enthusiastic way.  
This is Teacher Appreciation Week. In this Year Like No Other, teachers—many of whom have been parenting at the same time—have risen to the occasion in an incredible way. They've held us together. Pivoting to online teaching, driving to students' houses to drop off supplies or simply wave, figuring out cameras and mics and video chats and Google Classroom when none of these things were ever in their job descriptions. Holy moly.  
THANK YOU.  
Teachers, please head here to download 30 audio Mindful Moments for Kids for free. Each one is just a minute long. They're simple, fun mindfulness exercises designed to be done at a desk, and they'll help your students AND you find calm and focus, and let go of some of that stress that no one needs.  
Go grab them here this week, and share with a fellow teacher if you'd like!  
Thank you for all you do. 
Cheers, Kira