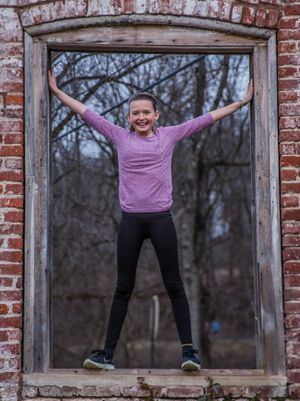 Photo by Hilary Murphy

It's all about gift buying this time of year, at least judging from all the hurry-before-it's-too-late emails in my inbox. And even though I can be as guilty of overdoing the "stuff" as anyone else–and of course there's nothing wrong with thoughtful gifts–I'm trying to lean more into experiences for my family this year.  
Especially with young children, giving experiences can be lots more meaningful than simply buying them the current toy of the moment. Planning, sharing, and then reliving experiences create memories that last, and family stories that are told over and over.  
And I'm not talking about a trip abroad (although hey, if you can swing it!). Experiences don't need to cost much money, if any. Plan a day of fun in your town or city, explore a new neighborhood, cook a dish you've never tried, or take a nature walk on a new path. You get the idea.  
Doing something new with your child is so good for both of you. Horizons are broadened all the way around! Even just the planning part can be a bonding experience for you and your little ones–anticipation is a huge part of the fun. 
(And if that's not enough to convince you, how about this: fewer things mean less clutter in your space, as well as less contributing to landfills when the things eventually break.) 
Speaking of experiences, practicing yoga and mindfulness with your child is an incredible way to spend time together, while also getting the bonus of benefits for both mind and body. Try one of my Zen Sessions for Kids videos!
This episode features the fun body percussion game Rainstorm, from my book Breathe Like a Bear. Try it together! Rainstorm will get you to focus and breathe, then you can cuddle up together to my song "Underneath the Rainbow." 
Our most valuable commodity is time…let's spend it on those we love!