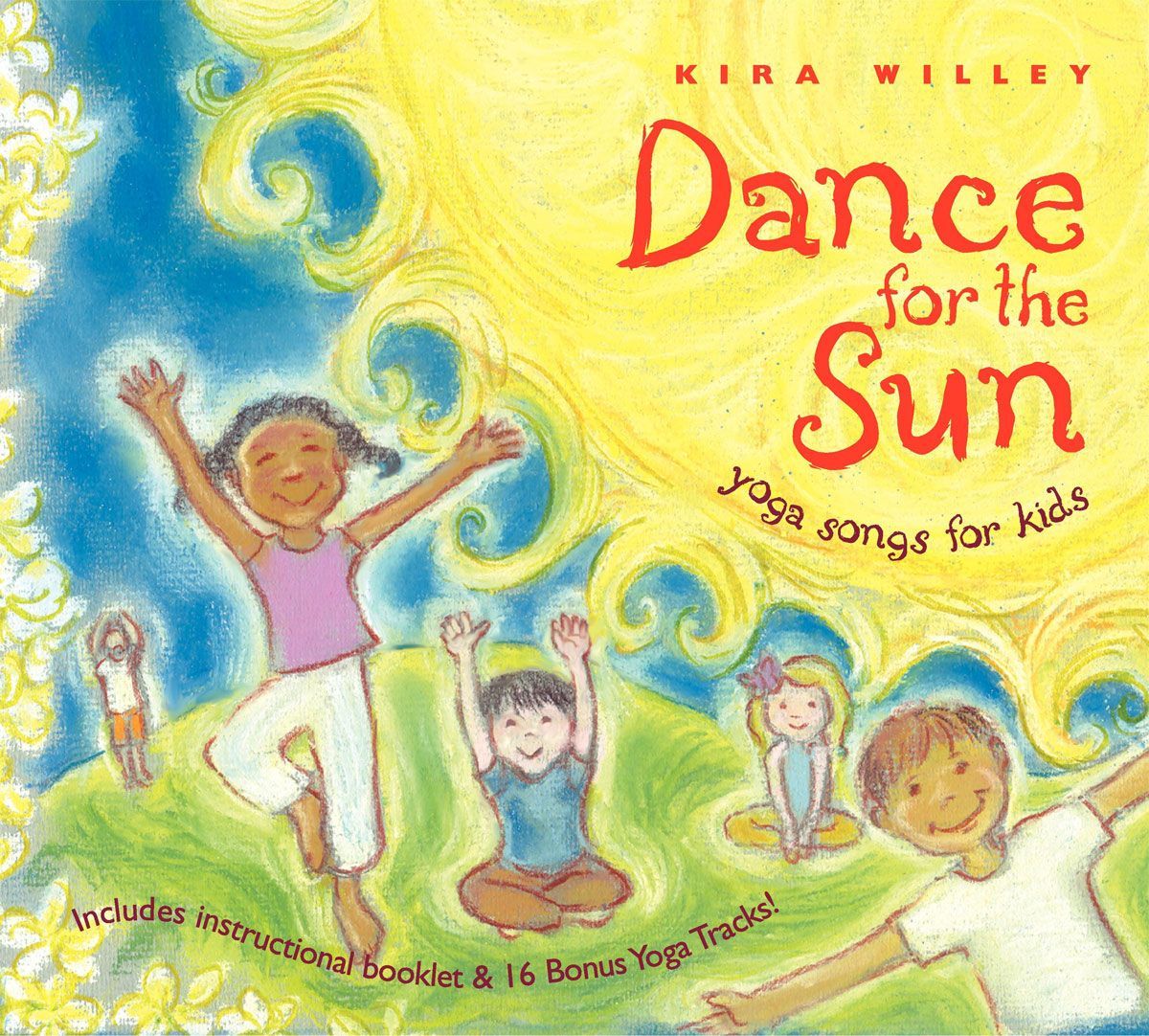 When I first started teaching kids' yoga, I felt nervous, unprepared (even though I had written out an entire script) and intimidated by the idea of handling a room full of extremely energetic five-year-olds.  
I brought along my guitar—honestly as kind of a crutch, since as a lifelong musician it was kind of like holding a teddy bear.   
When it was time to teach the sun salutation, I didn't really know what to say (again, even though I had written out a lengthy and kind of ridiculous script).   
So I just started singing. "Stretch up high, wave to the sun…"   
Now, with nearly a million streams, children the world over have learned the sun salutation with my song "Dance for the Sun."  
(The sun salutation improves strength, flexibility and circulation, releases tension in the body, and is calming, grounding, and FUN for kids.) 
Turns out that the combination of music and movement is so incredibly engaging that it became immediately clear: this was the way I was going to teach children's yoga, and my first album was born. 
Besides the original version of the title track, it has Colors (which ended up in a Dell commercial) and other now-classic tunes like Caterpillar Caterpillar, The Shimmy, and Namaste Song. 
This summer marks the fifteenth anniversary of that debut album, "Dance for the Sun." Listen to it in its entirety here! 
Cover illustration by Edna Cabcabin Moran.