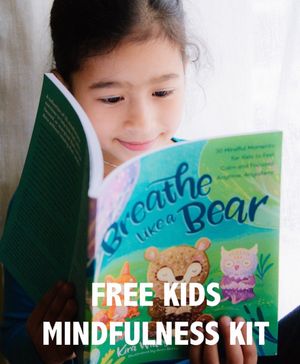 I'm offering a FREE kids' mindfulness kit to all! It's the perfect way to get started with bringing mindfulness to the children in your life. Here's what's included: 
☆ 11 pages of printable, beautifully designed, mindfulness activity sheets  based on Breathe Like a Bear and Peaceful Like a Panda.
☆ A Zen Kids Playlist of my most loved relaxation songs, including Kindness Mantra, Just Be, Hello Hope, Namaste Song, and more 
☆ 30 audio Mindful Moments for Kids, for calm & focus anytime and anywhere. 
Now grab all the goods right here, and I hope you find it useful!
Please get in touch if I can support you in any way.