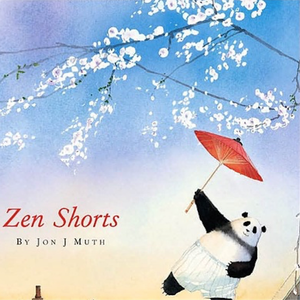 One of our forever favorites: "Zen Shorts," written and illustrated by Jon J Muth.  
A huge, gentle panda bear, Stillwater, makes friends with three children, and tells them stories which open them up to new ways of looking at the world.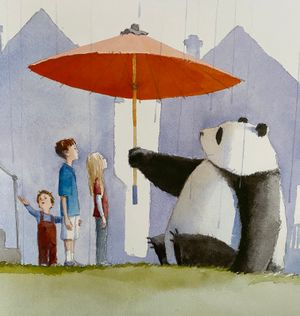 My favorite of the parables Stillwater tells, paraphrased: two monks come across a rude, impatient woman demanding to be carried across a large puddle. The older one transports her across without a word, and receives no thanks. 
Hours later, the younger monk still can't get over that his companion carried her over the puddle. The older monk turns to him and says: "I put the woman down hours ago. Why are YOU still carrying her?"  
Ahem. Anyone else feeling this?   
So good. 
The watercolor illustrations are sweet and soothing; the whole book has a gentle, lyrical feel.  
(Also, I'm partial to pandas in books.)