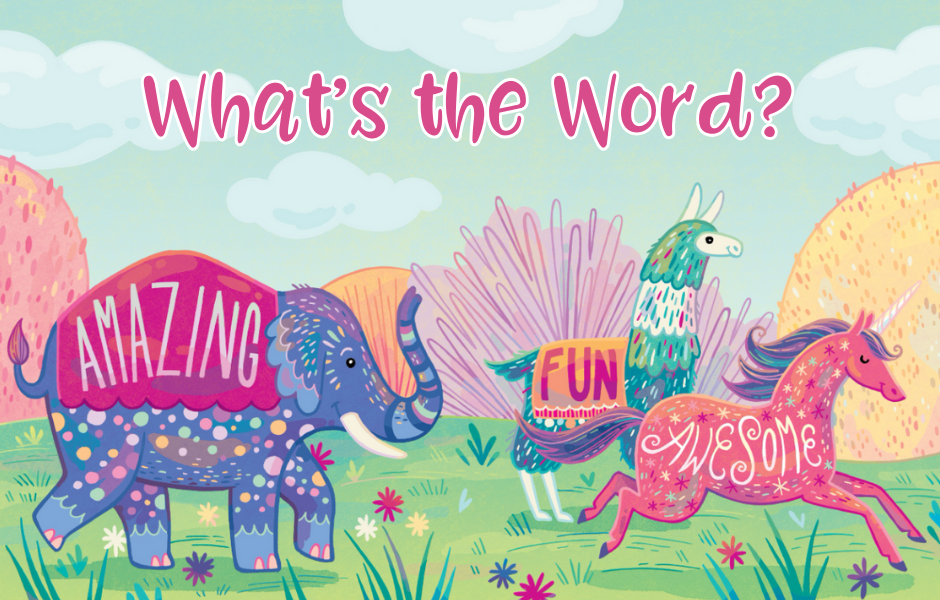 Hi there!
How are school mornings going in your house? It can be TOUGH getting out of bed bright and early after lazy summer days of sleeping in. 
Well I've got a new song that will help get you and your kiddos fired up for the day. It's called "What's the Word?" and it's from my most recent album. 💫
Each of you choose a positive word–one that makes you feel good, energized, motivated–then play the song and call out your word, loud and strong, during the "I get to choose" part. 🎶 Play it first thing after waking up, at breakfast time, or in the car!
Then check back in toward the end of the day–maybe over dinner, or before bed–and talk about how the day went, reflecting on how your word felt. It's a wonderful way to connect with your child! ✨
In the classroom, "What's the Word?" works beautifully as a way to set a positive intention for the school day ahead, or to help focus kids' energy and attention for a particular lesson. Choosing a word like "confident" for the brain to focus on has a powerful, positive effect! 
So, what's your word going to be today? 😄 If you'd like, leave it in the comments below! 
Cheers, 
Kira
PS - This song pairs beautifully with the short & sweet mindfulness exercise "Word of the Day" in my book, Peaceful Like a Panda. 🐼