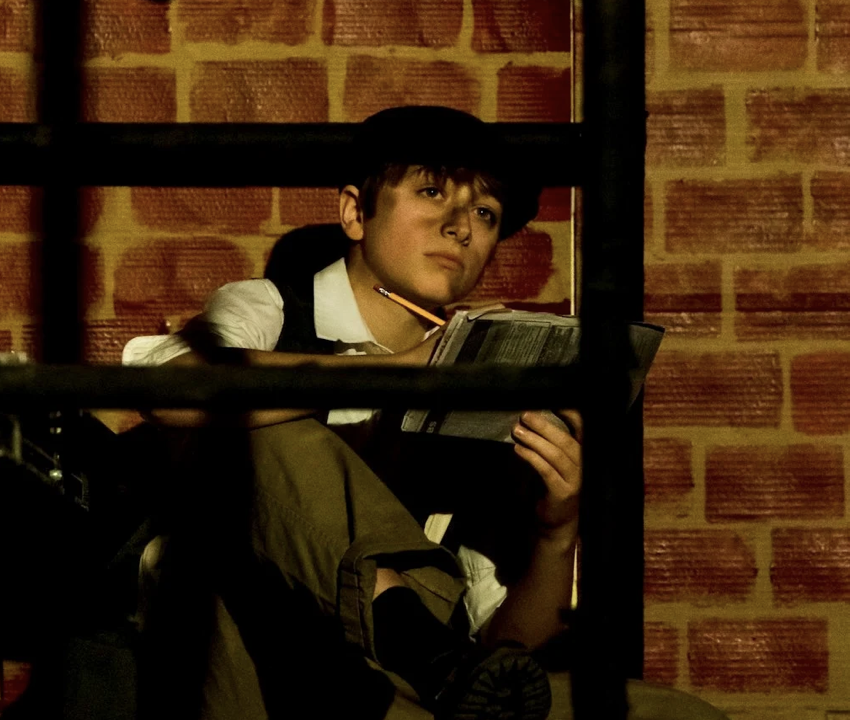 Photo by Tiffany Robinson
 
Hi there!
We just completed a run of the musical Newsies, Jr. (and by we, I mean my son's middle school–he played Jack Kelly, the lead, and I played violin in the "pit:" five of us musical parents and teachers accompanying the kids and having a ball). It was so much fun. 😄
One morning during the last week of rehearsals, the director asked me to lead the kids in a focus exercise.  
Usually the sweet spot for my songs, books and mindfulness exercises is the under-tens, but wouldn't you know it–the super-quick exercise I tried worked like a charm with these 12 to 14-year-olds.
It's 1-2-3 Clap, and it's one of my favorite ways to start any class with a large group. I count to three, and we all clap one time–the goal is to make it sound like one person clapping. It's fun and challenging, and instantly focuses the energy in a room. Plus it takes less than a minute! 🙌
You can try it out right here. (It's also written out in my book Breathe Like a Bear.) 
There are lots of variations you can do with this exercise, too: try it with a one-foot stomp instead of a clap, or even a two-footed bunny hop! Works for ALL ages! 👏
Cheers, 
Kira