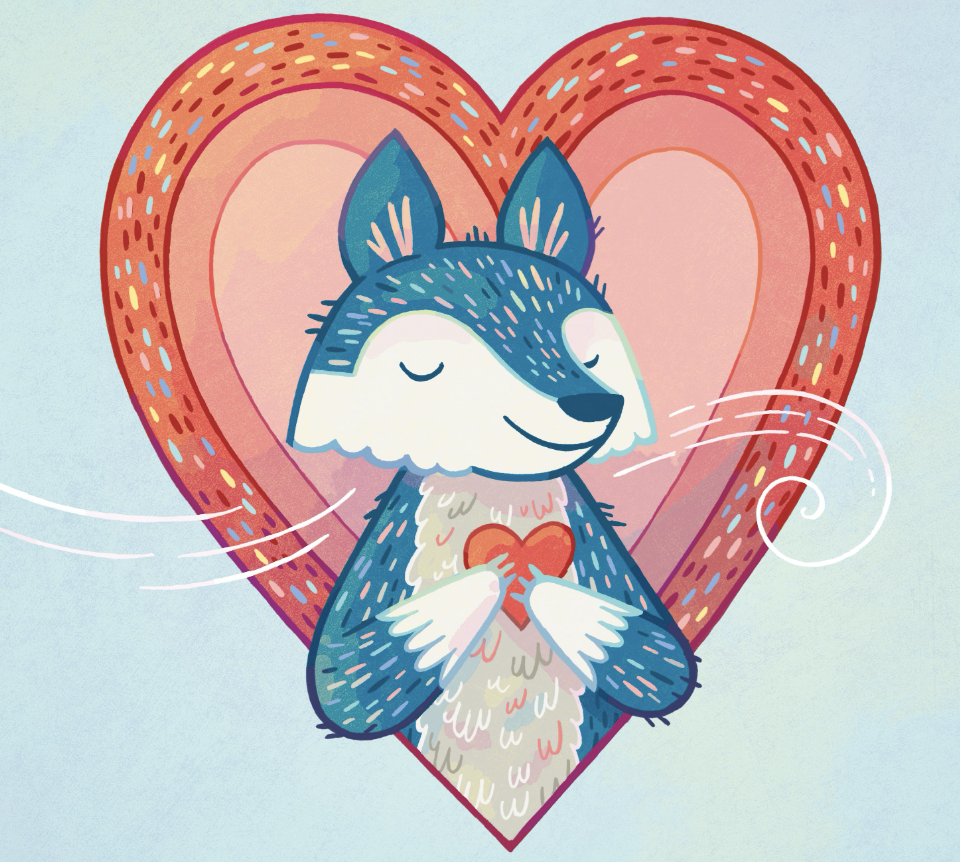 Artwork by Anni Betts from Peaceful Like a Panda
 
Happy Valentine's Day! 
I hope you're showing yourself some love today. 💕
And speaking of love, it's so important that we help children learn to love themselves, to have self-compassion. Here are three simple, mindful steps to help that you can try with your child: 
✅ Ask yourself: How does my body feel? 
✅ Say: It's ok to feel this, whatever it is. (Avoid comparing or making judgments, although those things are totally natural 😀)  
✅ Answer the question: What do I need? (Sometimes this can be easier when you think of a close friend: if they felt this way, what would they need? What could I do for them?) 
Simple mindfulness exercises like Clouds use kid-friendly concepts to help young children identify their emotions–the first step toward having compassion for their sweet selves. 
💕 Kira
PS - Mindfulness paves the way for self-compassion in children. Join me at my free webinar this Thursday, February 16th to talk about how to make easy, fun mindfulness part of daily life with kids!