If you wanted to learn how to play the piano, would you take one or two lessons, and then just assume you know how to play? 
Of course not. Because as we all know, playing the piano is a skill–one that needs to be taught, and then practiced consistently. 
So is paying attention. 
Here's the thing: we often ask children to pay attention (or to focus, or to concentrate…it's all the same thing, essentially). But are we teaching them how? Are we practicing it with them on a regular basis? 
The #1 challenge that I hear from parents and educators is–no surprise here–yup, getting children to pay attention. 
Maybe it's your biggest challenge, too.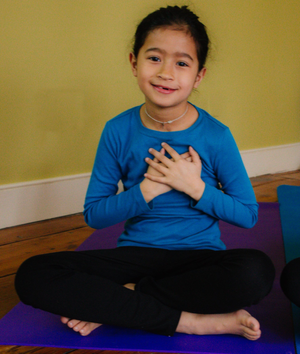 Mindfulness is literally the practice of paying attention, of bringing our awareness to the present moment. So when we do it consistently, we strengthen that skill, and it becomes easier and easier. 
Here's a quick, fun mindfulness activity to try with children that helps build that "paying-attention" muscle: Listen to the Bell. 
Listening exercises are engaging and effective; they give kids "something to do" as opposed to simply asking them to sit still and breathe. Give it a try! 
Cheers, 
Kira 
PS - Helping children focus with easy, fun mindfulness strategies–including not only listening, but movement and music as well–is one of the main topics I'll cover in my free webinar on Thursday, February 16th at 7 PM Eastern. I'd love for you to join me!