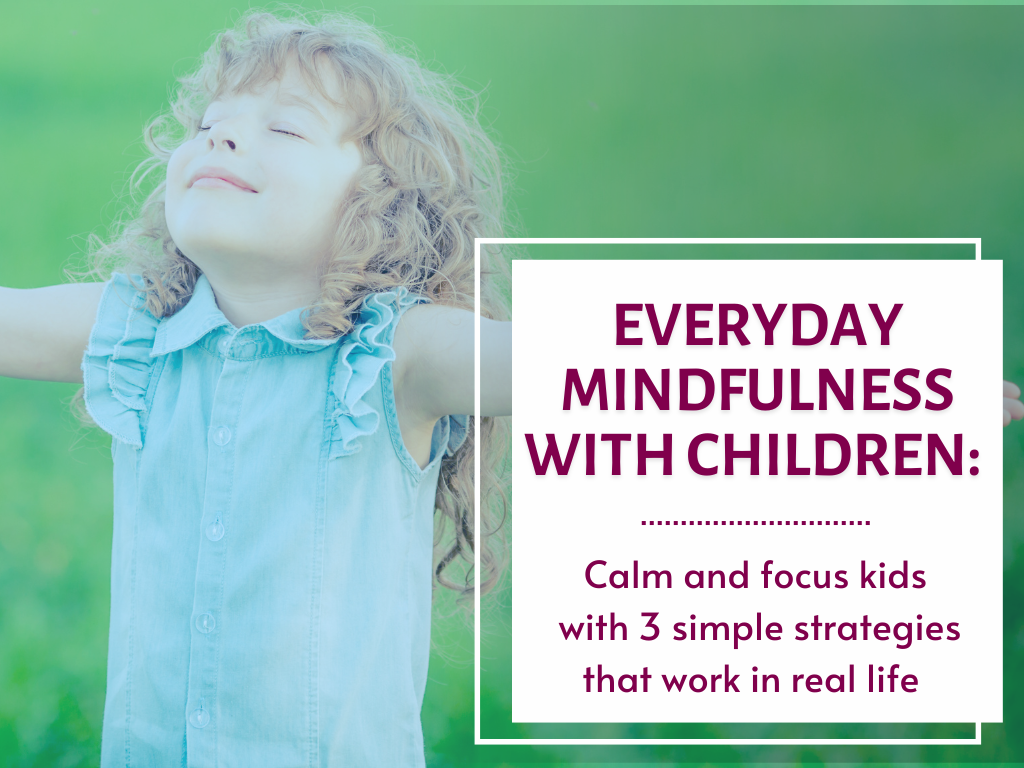 Hi there, 
Sometimes I hear people ask: why do children need to practice mindfulness, anyway? They're kids! What do they have to be stressed about? 
Well the answer is: plenty, unfortunately. Young children are dealing with more stress and anxiety than ever before (no thanks to ever-present devices and media that shout 24/7 about all the craziness in the world). If you're a parent or a teacher of young children, I'm sure you know what I mean. 
And like the rest of us, children hold stress in their bodies, which is why incorporating movement into mindful exercises with them is so important. (Here are two quick and easy, tension-busting ones for you to try: Shoulder Squeeze and Twister.) 🧘💫 
Making mindfulness a part of daily life with your children will serve them for a lifetime. To help you do just that, I'm teaching a free training on Thursday, February 16th, at 7 PM Eastern.
Whether you're a parent or an educator, in this workshop, you'll learn easy and fun movement, music & mindful activities to help children release stress and regulate their bodies and emotions–and the secrets to success in making it a regular part of your routine. 
It's happening on Thursday, February 16th, at 7 PM Eastern, and I hope you'll join me! Grab your spot now. ✨ 
Cheers, 
Kira 
PS - Sign up now for the inspiration and tools you need to make mindfulness a daily practice with children!