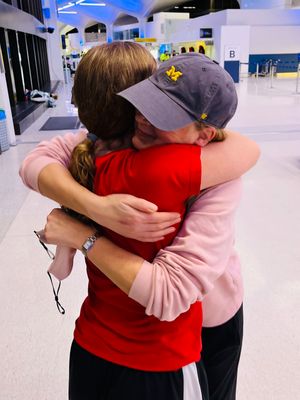 Hi friend!  
I just sent my oldest off to study abroad for the semester. Hugging her goodbye was bittersweet…off to travel on her own! It made me remember road trips with my kids when they were little–and how antsy-pantsy they got when they were strapped into their car seats and couldn't move freely. 🙄 
This is exactly how my Mindful Moments for Kids exercises came about: the host of the morning show on Sirius XM radio asked me to come up with exercises to keep kids calm in the car during the ride to school or daycare. (We originally called them "Backseat Yoga Breaks!")  
I came up with 30 exercises, all designed to be done seated (as in, strapped into a five-point harness car seat) which means they can also all be done at a desk at school.  
They're short, fun, and effective, and you can find them all for free on YouTube (or purchase for download here). ✨  
Here's one of my favorites: Stop & Go. Active and engaging, it encourages focus and improves children's listening skills–and takes about one minute! Try it with your littles, or your students in the classroom!