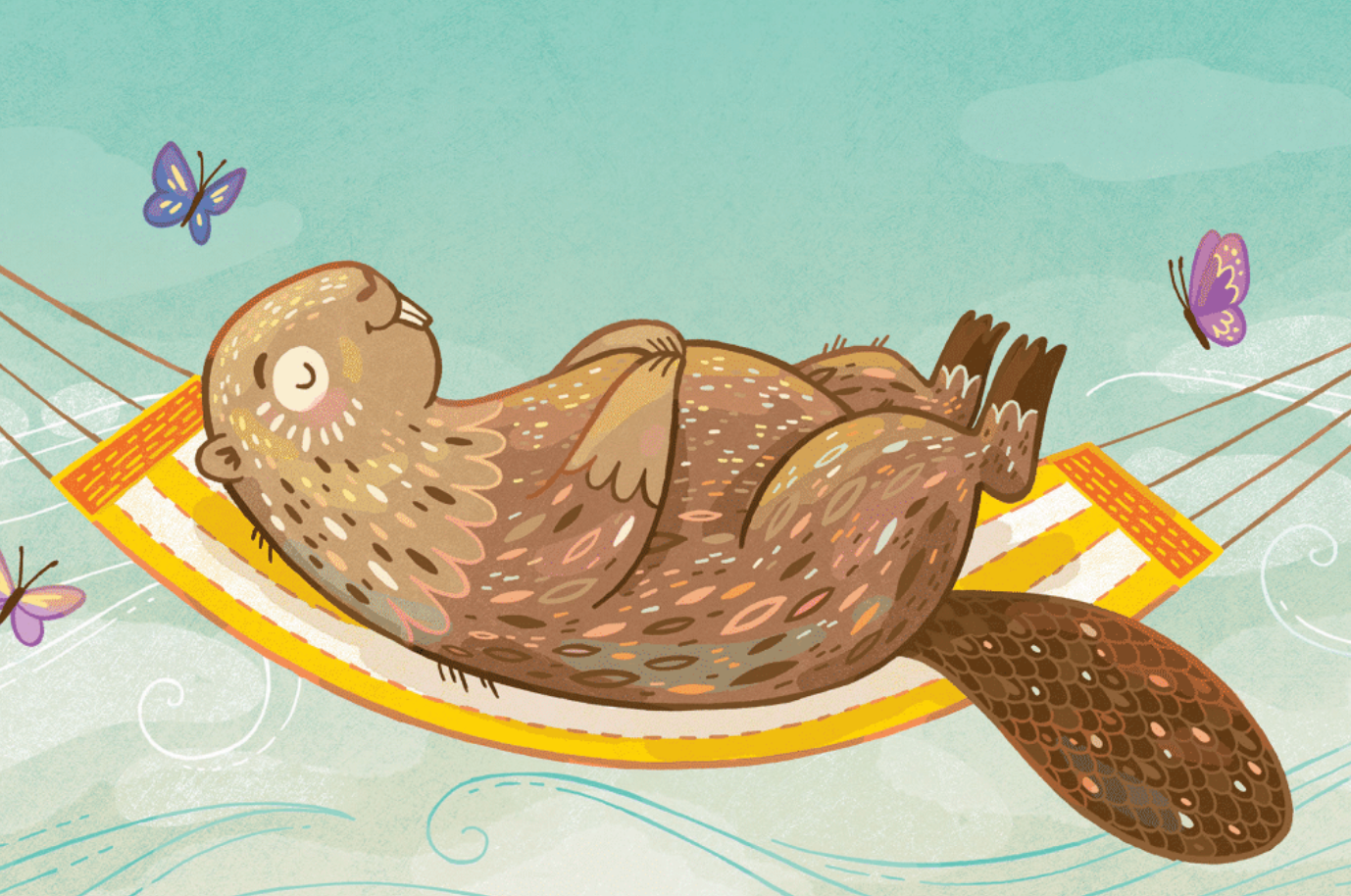 Artwork by Anni Betts from Breathe Like a Bear 
Happy new year, friend! 🥳 
How are your resolutions coming along? 
Just kidding. There's a lot of go-getter, goal-setting energy flying around, and I have to tell you I'm not into it. Many people are just plain tired, or have been dealing with sick children and all the other things, and just need a pat on the back for making it through what can be a challenging season. 
How about we take it easy on ourselves. 
How about: good for us! We made it this far. 👏✨
If you can today, find a cozy spot with your little ones, block out the noise, and just be for a few minutes. To help you along, here's my favorite mindfulness activity: the "Do Nothing Moment," from Breathe Like a Bear. 
Does it feel like there's always something you're supposed to be doing? 
There are places you have to go, and lots of jobs to do. 
And everyone seems to be in a hurry! 
Well, for this moment, there's nothing you have to do. 
Except, of course, breathe. 
Breathe in, breathe out. 
If you want, close your eyes. 
Breathe in, breathe out. 
Breathe in, breathe out. 
Oh, and here's the perfect song to go with it: "Just Be." 
Take good care of yourself. 💗 
Cheers, 
Kira 
PS - My favorite Christmas gift was a pretty new blue yoga mat. I'm going to lie down on it now, and maybe I'll stretch…? Or maybe I'll just rest. 😴