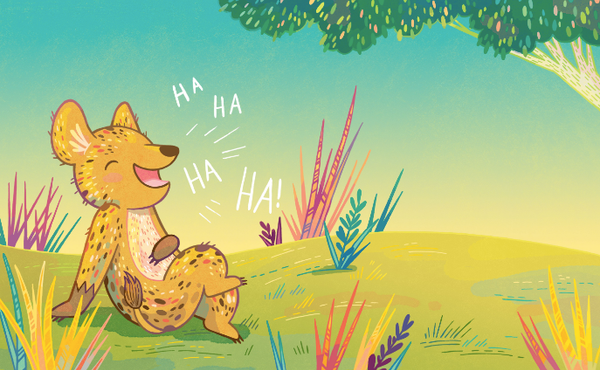 Artwork by Anni Betts from Peaceful Like a Panda

When's the last time you laughed so hard your belly hurt, and tears came to your eyes? 😂
If you have to think about it, that's too long! Humor helps keep us healthy in lots of ways, and for children, it's also an important part of building trust, helping them develop positive relationships. It actually helps drive learning in the classroom. 🍎
Humor also diffuses stress–which many children are struggling with right now–and creates space for clear thinking and problem solving.  Moreover, laughter has physical effects on our bodies: it releases dopamine and increases healthy blood flow. (They do say laughter is the best medicine!)
So, how about we infuse more humor into our time with children?
Here are some ideas for you:
😆 During mealtime at home, or snacktime in the classroom, go around the table for each person to tell a joke (or make one up!) 
😆 Make a point to look for the humor in otherwise-not-so-funny situations (can your child spot a funny bumper sticker in that traffic jam?)
😆 Try this "Three Funny Things" practice from Greater Good
😆 Kickstart your funny with Ha Ha Hyena! from my book, Peaceful Like a Panda:  
Imagine you're a hyena in the jungle.
Hyenas love to laugh!
Put your hands on your belly.
Take a breath in.
Start with a baby laugh: "Ha ha ha."
Take a breath in.
Laugh a little more: "Ha ha ha ha ha!"
Take a looong breath in."HA HA HA HA HA HA!"
Take a really looong breath in! "HA HA HA HA HA HA!"
What's so funny, hyena?