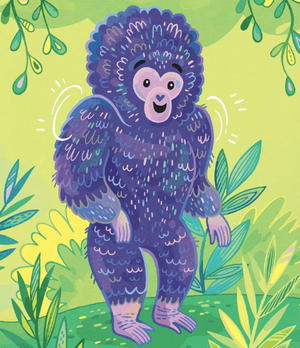 Artwork by Anni Betts from Breathe Like a Bear

Be honest–are you holding tension in your shoulders right this minute?  
Stress from all the things: hectic schedules, financial pressures, scary world events, you name it–-lives in our bodies, and for many of us, the first place to tighten up is our necks and shoulders (even as I write this, I can feel that my own shoulders are super-tight).  
The same is true for children. Now that school is back in session, many kids are spending long hours hunched over desks and laptops. Even very young children are spending more time on devices than ever before.  
Simple, quick stretches (with long, deep breaths, of course) can work wonders to help children release unhealthful tension they might not even know they're carrying around.  
I've got you: you just need a little Shoulder Squeeze. Here are two ways to try it: listen to my instructions right here, or grab your copy of Breathe Like a Bear, where it's written out.
Try it in your classroom, or at home. Maybe do it a few times a day: in the classroom, at the beginning of a new period, or before a test; at home, before homework or at mealtime.  
Let me know how it goes!