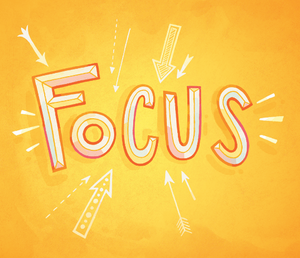 Artwork by Anni Betts from Breathe Like a Bear
 
The results are in from our survey of thousands of educators: the number one struggle in the classroom is engagement–getting and keeping students' attention, and helping them listen and focus. (If you filled out the survey, thank you so much! We truly appreciate you taking the time.)  
So. Here's a really fun–and effective–way to practice focus.   
Tongue twisters! 😜🌀✨ 
Yes, I'm serious.  
Take a deep breath, and try saying one of these ten times fast: "Irish wristwatch!" or "unique New York!" or the classic "toy boat!" 😂  
The fact is that as fun and funny as they can be, tongue twisters also require a great deal of focus, and they're an excellent way to practice it. (As a bonus for younger children, they strengthen the muscles involved in speech.) 
And when you add extra layers of challenge–great for older kids–like rhythm, movement, and balance, it's just about impossible to think about anything else–you really have to concentrate. 
You can repeat shorter tongue twisters a few times–start slowly of course, and then try to speed up and increase the amount of repetition. Or–and this is my favorite way to do it–choose a longer one like "Betty Botter," break it up into chunks and do it call-and-response style, speeding up as you go.  
Betty's my favorite, I do it at nearly every Rockin' Yoga school assembly. It's a huge hit and keeps hundreds of students totally engaged. I speed it up each time, and then challenge kids to do it while standing on one foot, or partner up and do "pattycake" or other hand motions to it. 😊😀
I hope you'll give it a try! 
Betty Botter bought some butter 
but she said this butter's bitter 
if I put it in my batter, it will make my batter bitter 
but a bit of better butter, that will make my batter better  
so Betty Botter bought some butter better than the bitter butter  
and she put it in her batter and her batter was not bitter!