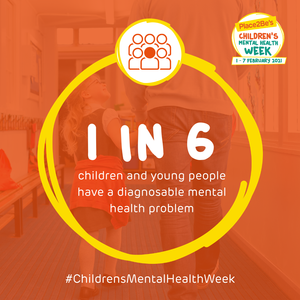 ONE in SIX—it's a staggering number of children and young people with a diagnosable mental health issue.  
It's Children's Mental Health Week, and the theme this year is Express Yourself. It's all about using creativity as a healing tool, and finding creative outlets for children to share feelings, thoughts, or ideas.  
Helping children express themselves is not about making "great art." It's about encouraging kids to feel comfortable expressing their true selves, which helps them develop self-awareness. The act of creating freely helps kids reflect on what's important to them and their true feelings, thoughts and beliefs. 
Learning to express themselves also helps kids communicate and connect with others (art has always been, and will always be, a natural way of connecting with other people).  And creating art has also been shown to help relieve stress and anxiety.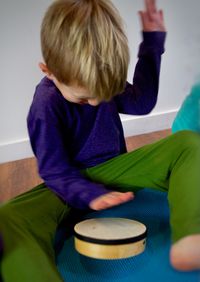 A few ideas from this musician:   
🥁 Rhythm games: have kids create their own rhythm (by clapping, drumming on the counter, or tapping on their laps) then you imitate it back to them. Ask them to imagine the rhythm is a language, and to play as if they're talking about how they feel today.  
🎤 Sing! Ask children what song THEY want to sing, you might be surprised at what they choose…and singing has so many health benefits for both of you. 
🎶 Body percussion. Ask how many different ways kids can make sounds with their bodies. There's no question this will eventually lead to fart noises, so be prepared.  
🎼 Make up a song with your child. (It DOES NOT matter if you're a musician or "singer." Nobody cares.) Let them drive the bus here: ask - what do you want to sing about? Should it be happy or sad? fast or slow?  
🪘Make your own shakers or drummers at home (a paper cup with dry rice in it and plastic wrap over the top, dried beans in a plastic water bottle; have your child figure out more ideas or ask the internet). Put on your child's choice of music and play along!  
There are lots of resources and ideas here.