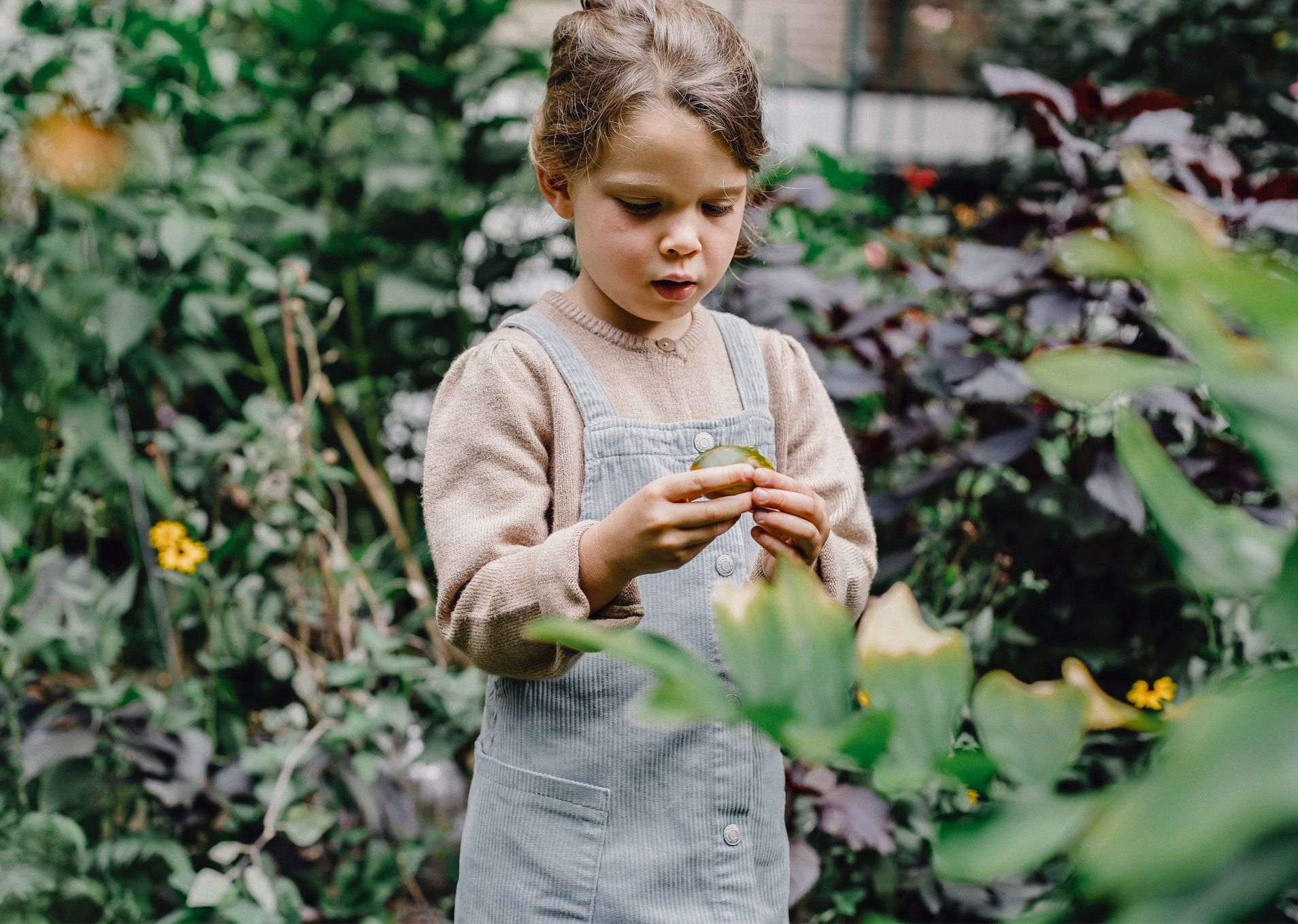 "The health of children and the health of the Earth are inseparable." 
- Richard Louv, "The Last Child in the Woods"  
Earth Day is this Thursday, and it's got me thinking about children and nature. Unfortunately, many children are spending way too little time in the great outdoors. In Richard Louv's wonderful book The Last Child in the Woods, he even coins a term for it: "nature deficit disorder." 
(Louv tells the story of interviewing a child who said that he liked playing indoors more than outdoors "cause that's where all the electrical outlets are.") 
It's not always easy to get kids outside, I know, especially in urban environments, or if you're not lucky enough to have the woods in your backyard. (And as they get older it gets harder—my own kids are "anti-hike," which I keep telling them is NOT a thing.) 
But kids are missing out on tons of incredible benefits when they're hanging out inside or playing in highly structured environments.  
Nature is simple, powerful medicine.   
Here are some of the great things time in nature can do for our children:
🍃 It builds confidence. As they navigate the limitless ways to interact with outdoor environments, unstructured play in nature helps children feel more sure of themselves. 
🌸 It helps children pay attention. Spending time in nature improves children's ability to focus and concentrate, and enables them to do better on cognitive tests.
 So - better in school.  
🌳 It enhances creativity. As there aren't swing sets, or playground rules to follow, children use their imaginations to create their own worlds and make up games. 
🌻 It encourages children to use all of their senses. The endless smells, sights, and sounds of nature, plus the variety of things to touch, give children a unique sensory experience, and provide a completely different kind of stimulation than they're used to indoors. 
🌿 It can reduce stress. Just like with adults, spending time in nature can be a stress-reducer for children. Research has shown that holding class outdoors just once a week can significantly lower kids' cortisol levels. 
🌷 It gets kids physically active. More time outdoors = more movement! Always a good thing, as most kids don't get nearly enough. As Forest Kindergarten pioneer Erin Kenny says, "Children cannot bounce off the walls if we take away the walls."  
🌱 It provides a sense of wonder. Watching the busy activity of an anthill or following an inchworm on its path help kids develop a sense of awe. 
🌼 It helps children learn responsibility. Taking care of--or even just observing--plants or animals gives kids a sense of accountability that's an important life skill for them to learn. 
🌲 It teaches them environmental stewardship. Our kids will inherit the many issues involved in caring for our planet, and for them to rise to this challenge, they need a strong connection to it!
 
(Sources: Child Mind Institute and Greater Good)
How can you give your kids more time in nature? 
Let me know in the comments below!