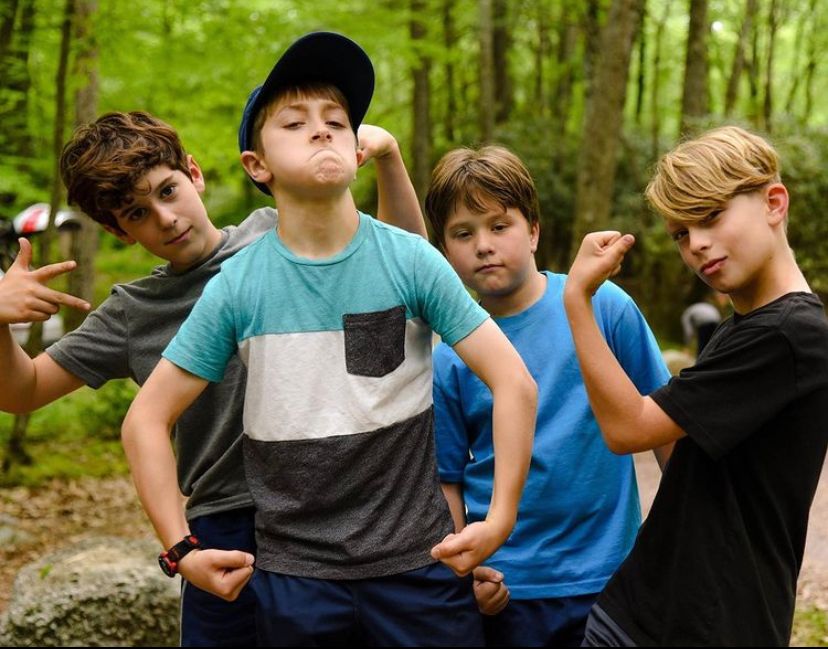 BOYS. How we love them.  
And. 
"It's much more difficult for boys to pay attention since so much of their brain is devoted to movement.…because the motor centers in boys' brains are larger, those areas are active even when other more cognitive processes are taking place. Male brains struggle to remain active when they are sitting still. 
While girls' brain activity remains at 90% when sitting and listening, boys' can drop by 70%.  
However, IF LESSONS INCLUDE A MOVEMENT ELEMENT, boys' attention and recall ability greatly increase." - Gryphon House Educational Resources, "Opportunities to Move: Help Boys Do Better in School" 
(Caps are mine, for emphasis.) 
Teachers and parents, who can relate? I've observed this in countless schools and classrooms. (Also, I have two boys, of the bull-in-a-china-shop variety.) 
GET THEM MOVING. Not just once. Frequently, constantly, throughout the day. Provide lots of opportunities. Squishy balls to hold while reading or listening. A bunch of jumping jacks before moving on to the next homeschool topic. A challenging balance exercise during a transition. A run around the house, four times up and down the stairs…there are a million ways to do it, but GET THEM TO MOVE! It's how they learn.