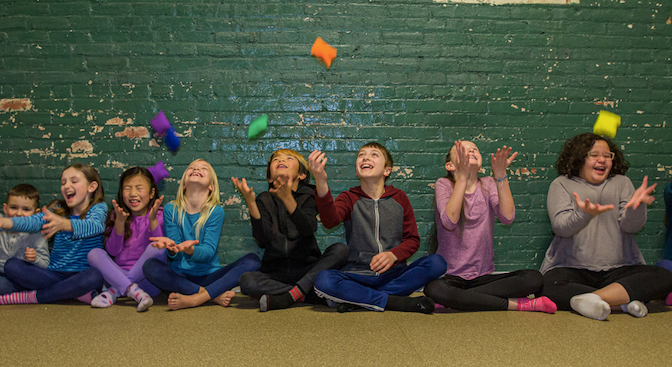 How are your children?  
Whether we're talking about your own little ones or students you work with, I'm going to guess you've observed at least one not-so-great effect of the past two (crazy) years.  
In a 2020 survey of 1,000 parents around the country facilitated by Children's Hospital of Chicago, 71% of parents said the pandemic had taken a toll on their child's mental health, and 69% said the pandemic was the worst thing to happen to their child. 
Wow.  
Add to this the fact that mental health resources can be extremely hard to find for young people: only 4,000 out of more than 100,000 U.S. clinical psychologists are child and adolescent clinicians.
It's mental health awareness month, and it's got me thinking about prevention–about equipping our young children with the tools to take care of themselves and to cope with stress and anxiety before it becomes a serious problem.  
Helping children take care of themselves begins with self-awareness–teaching children to check in, to "look inside," so they can understand what they need. It's the first step, or the "foundation of the house," as I call it, when it comes to social-emotional skills–which is why I weave lessons in self-awareness into all of my songs, classes, and mindfulness books.  
On my new album, Songs for Peaceful Pandas Volume 1, I have a number of songs that help teach self-awareness, including How's the Weather, I Can Rest, and Wise Like an Owl. You can listen and share with your children right here.
Stress is inevitable in life, but giving children tools and practices to help cope with it is very much up to us. 💕