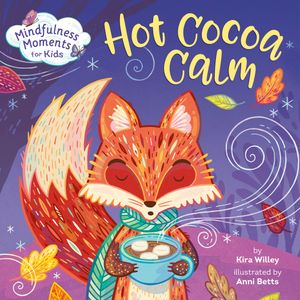 Artwork by Anni Betts
Mmmm...hot cocoa. 
I grew up with Ovaltine, and would love to say that I now make hot chocolate from  organic cacao powder lightly sweetened with agave nectar, but we're all Swiss Miss around here. Mine with almond milk. Kids say yes to all the marshmallows, I say no.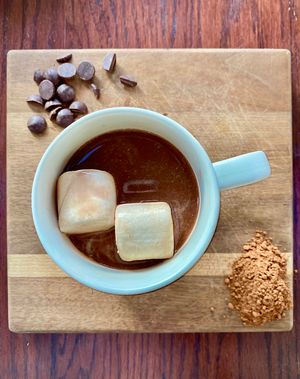 However you take it, just holding that warm mug in your hand is such a cozy, calm feeling--a feeling that's captured perfectly in this sweet new board book.  
It's release day for my sixth children's mindfulness book, and the fourth one in the Mindfulness Moments for Kids series!
Hot Cocoa Calm makes the perfect holiday gift for your little ones, your child's teacher, and your friends who are new parents.  
It's a sweet, soothing story that gently introduces simple mindfulness to young children, encouraging them to take deep, calming breaths as they follow along with Fox and her forest pals. 
With vibrant, gorgeous illustrations by Anni Betts, it's a joy to look through for children, and makes the perfect bedtime read for wintry nights!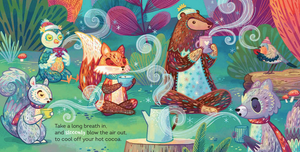 Pick up a few right this minute for holiday gifts. Here's to all things cozy and calm this season!