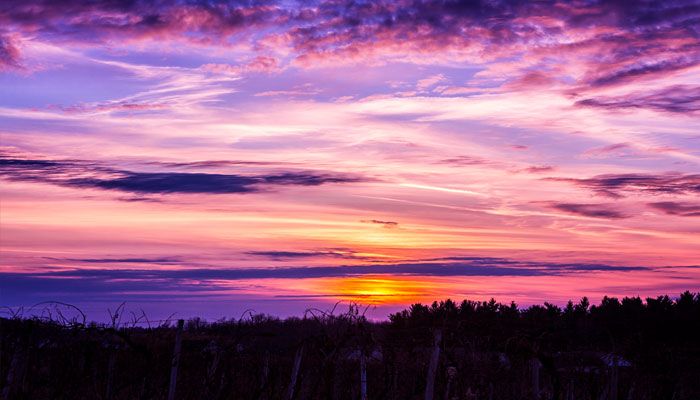 It's tempting to explain natural phenomena to young children. After all, it's our job to teach them, right?  
But some things are best left, at least for now, to their imaginations. 
My children went to a Waldorf school, which emphasizes the belief that children should live in their own magical worlds for as long as possible. It was suggested to parents that we respond to questions like, "why is the sky blue?" with "hmmm...I wonder…?" 
Children aren't little for long. If we let them marvel at a spectacular sunset, be curious about the ant's path, and be amazed at the width of a huge tree trunk, they'll preserve that valuable sense of wonder.  
What's more, their awe at the beauty of nature will lead them to be better stewards of our earth.  
Try not to explain too much. Let them wonder!