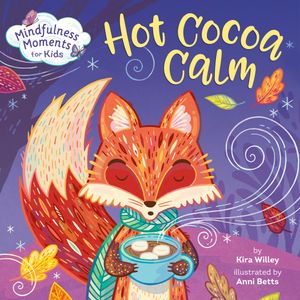 I'm so excited to announce that Hot Cocoa Calm will be released this fall! 
Maybe It doesn't feel very hot-cocoa-ish right now, as the days get longer and sunnier--but in October when this baby launches, it will be the perfect tool to help little ones practice deep, calming breathing in a sweet and fun way.  
The fourth book in the Mindfulness Moments for Kids series, Hot Cocoa Calm follows Fox and her woodland friends as they warm themselves up with yummy hot chocolate in the chilly woods. The long, slow breaths they take to cool off their cocoa leave them feeling warm, cozy and calm. 
Art by the incomparable Anni Betts. Published by Random House Kids!