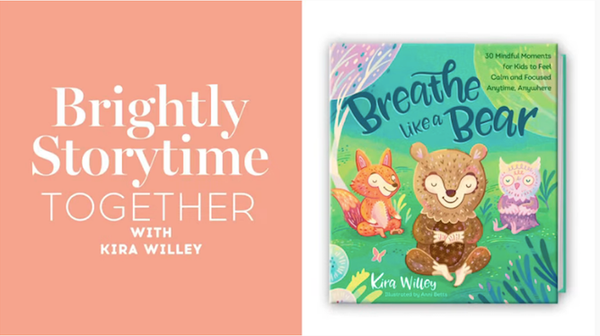 This time of year, with so much holiday bustle, can feel kind of nuts for young children. Unpredictable weather and early darkness keep them inside too much, and when you add in craziness in the news—that they usually hear about whether you want them to or not—it's a recipe for anxiety and stress. 
Simple, quick mindfulness practices can be a huge help. 
I haven't seen a lot of tools that explain directly to children what mindfulness is, and why we do it. So I decided to make that my focus when I was asked to be a guest author at Brightly Storytime, in partnership with Penguin Random House. 
In the fun, short video we made JUST for kids, I talk in simple terms about three of the biggest benefits of mindfulness, and demonstrate the most popular activities from my book Breathe Like a Bear for each one:
✰ FOCUS - We make it rain (inside!) using body percussion in Rainstorm, and generate positive energy with Bunny Breaths. 
✰ STRESS RELEASE - We gather up all that stress and anxiety in our bodies and breathe it allll out in Scrunch & Let Go. 
✰ CALM - I read and demonstrate two beloved favorites: Hot Chocolate (which will be out next week as a board book for littles!) and the classic cozy-hibernating-for-the-winter exercise, Bear Breath.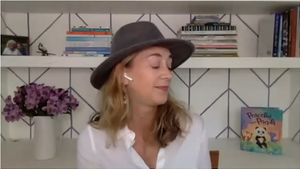 The video's editors did an awesome job showing the beautiful art from the book (props to my remarkable illustrator Anni Betts) and highlighting the text as I read, so children can use it as a read-along video as well. 
Please feel free to share this video with any parents and teachers you know. Little ones will love it, and you'll all feel the benefits!