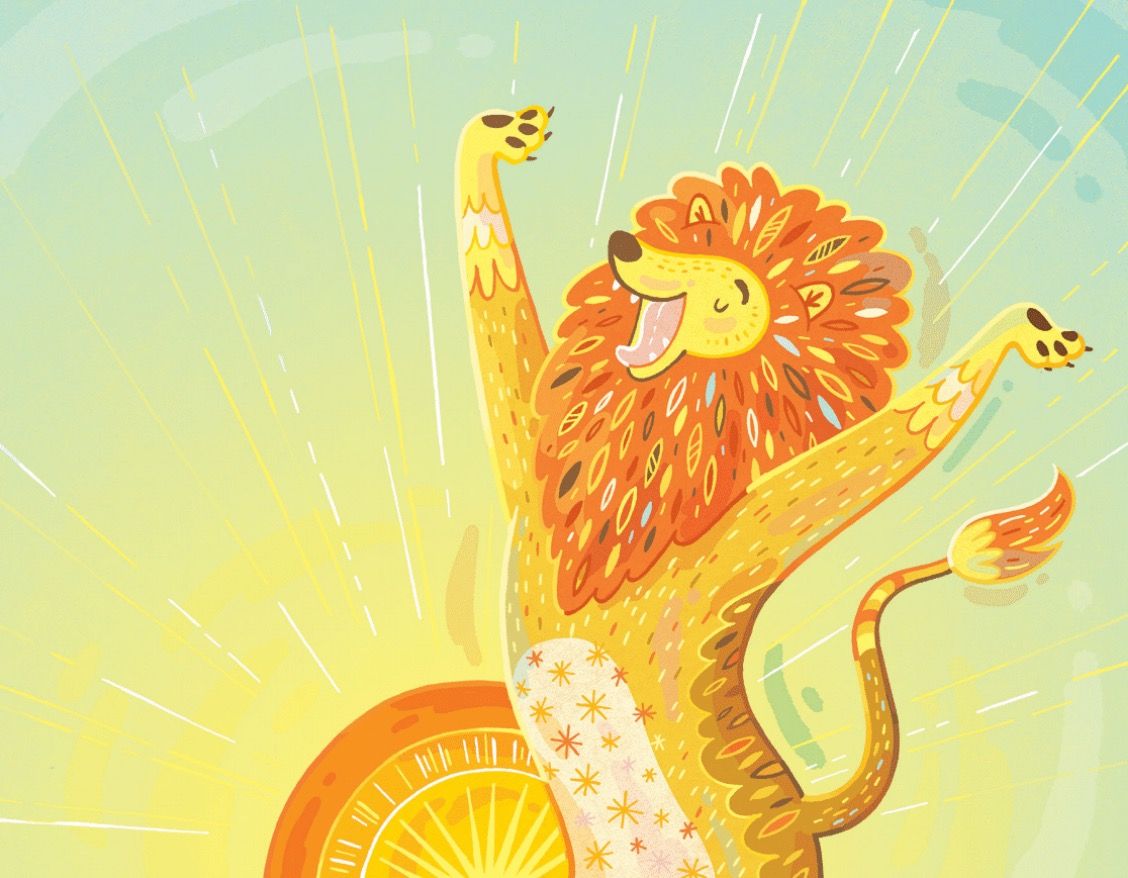 Artwork by Anni Betts from Breathe Like A Bear
 
September days mean back to routines, including getting up early and out the door in short order. It can be challenging, to say the least, to ask young children to get "up and at 'em," as they say, at what feels like the crack of dawn compared to summer schedules. 
A simple focus exercise first thing in the morning can help children generate and channel positive energy.  
Lion Breath, from my book Breathe Like a Bear, is quick and fun and kids LOVE it. In addition to creating I-can-do-it energy, it has other great benefits:  
—It can help kids let go of what they don't need—anxiety or a specific worry. Help your child name it first, then let them roar it out!  
—It stretches the mouth, tongue and jaw, beneficial for those who tend to clench or hold stress in that area of the body (ahem, grownups too). 
In a recent Zen Sessions for Kids episode, I show Lion Breath, then sing my song "The Sound I Found," which gives little ones plenty of opportunities to practice their ROAR.  
Teachers, this works great with a class, with one note: I suggest a Lion YAWN instead….less ear-splitting!  😀