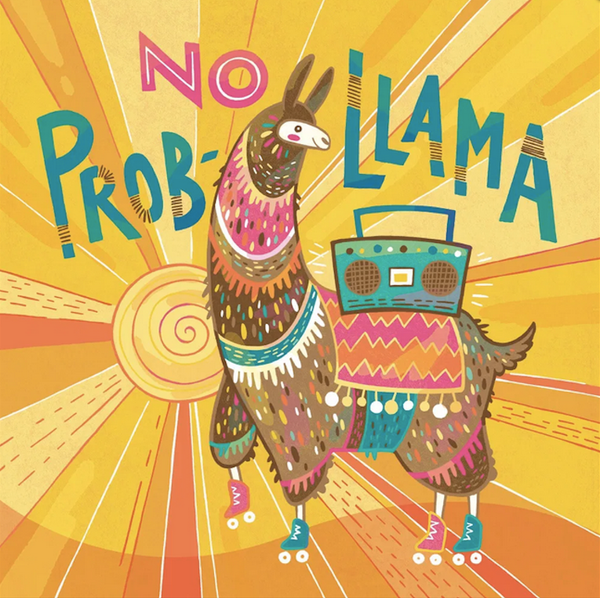 Art by Anni Betts
The ability to "roll with" things—to adapt quickly to changing circumstances—is a very important social skill for children to learn. 
It's what the experts call "cognitive flexibility," and it helps children get along with others, solve unexpected problems, and consider new ways of doing things when faced with changes to the status quo.  
Many children struggle with this. (Many grownups do too.) They have a hard time switching gears quickly, and can get stuck, unable to find new solutions to problems when things change without warning. 
How can we help children develop this skill? Here are some ideas:  
❀ Model flexible thinking, by being mindful of our own behavior. How do we react when the thing we were looking forward to gets canceled, the plan changes last minute, or the recipe calls for more diced tomatoes than we have? (This seems to happen to me on a weekly basis.) 
❀ Empathize. Flexible thinking is harder for some children than for others, and can take time to develop. If your six-year-old says having the peanut butter spread on both sides of the cracker is the ONLY WAY SHE CAN EAT IT, well that's how it truly feels to her right now. Be there with her, and take baby steps forward.  
❀ Make up new rules for old games, or create new games altogether, demonstrating there's more than one way to play.  
❀ Practice simple mindfulness: lots of long, slow deep breaths, and positive self-talk. 
❀ Bend the routine: do everyday things in a new way, showing kids that you can mix it up and the essentials still get done.  
Read more in this great article, "Cognitive Flexibility: Learn to Roll with the Punches," by Dr. Mani Pavuluri.
Good luck!