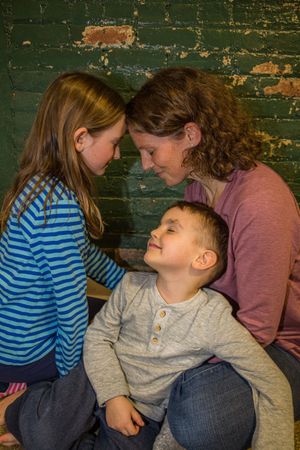 Photo by Hilary Murphy
 
I often encounter people who seem to think that mindfulness is a "grownup" thing. That it's too "serious," or too abstract a concept to teach to children.  
I'm sure you can guess what my response is. 😊 And it always includes one of the most relevant reasons to teach simple mindfulness to children when they're young:   
Children learn faster than adults. Like, WAY faster.   
Our brains develop and change throughout our lives, but as author and mindfulness expert David Gelles says: "Connections in the prefrontal circuits are created at their fastest rate during childhood. 
Mindfulness, which promotes skills that are controlled in the prefrontal cortex, like focus and cognitive control, can therefore have a particular impact on the development of skills including self-regulation, judgment and patience during childhood."    
So basically, mindfulness helps children manage their own behavior and emotions, and cultivate the ability to pause and make considered choices. Anyone else think that's a pretty good idea to teach kids when they're young?   
Given the crazy world they're going to inherit, I think you'd agree with me that we should give young children every advantage, every skill that will serve them, every healthy coping mechanism we possibly can. ✨
Here's a super-simple mindfulness exercise that helps self-regulation: "Count to Five."
Try it with your children, or on your own!