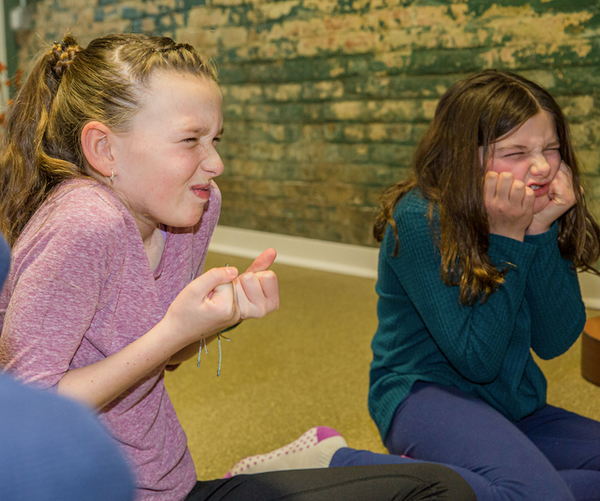 Photo by Hilary Murphy

We've all been there: a young student (or your own child!) starts to melt down. Their Big Feelings come up, the volume goes up, our heart rates go up…it's upsetting and disruptive, and we want it to stop. Like, now.  
What's the first thing we need to do?  
Calm ourselves. ✨
I recently had the opportunity to hear author, psychotherapist and trauma expert Lisa Danylchuk speak (she was a guest presenter inside my Rockin' Yoga membership).
During her powerful presentation, focused on teaching children from a trauma-informed perspective, she emphasized that our highest priority when a child is dysregulated (i.e. melting down) is to make sure that WE are addressing it from a grounded, centered place.   
Our impulse is often to immediately "help," to fix, to make it better–or to just plain make it stop. Totally normal and understandable. But we can't really help when we're struggling to keep it together ourselves.  
(And if we fly off the handle? That's just going to make it worse. This sends a signal to children that we're having a hard time handling their big feelings, and makes them feel even more unsteady.) 
Here's a very quick (one minute!) exercise that you–without or without children–can do to calm and ground yourself in the present moment.  "Where is Your Breath," from Breathe Like a Bear can be done anytime, anywhere–it'll help you be ready for whatever comes.  
Cheers, 
Kira